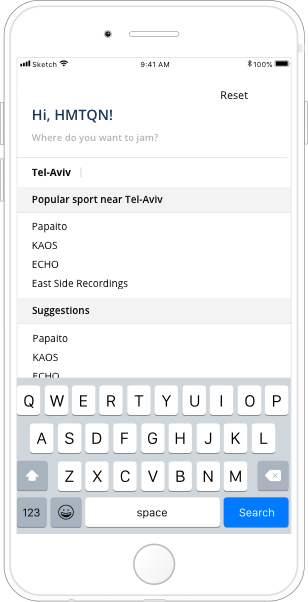 There are several ways to search around the site. Simply tell the app where you want to go, and it will list studios in the area based on popularity, availability, suggestions or ones you have visited in the past.
Easily select one from the list to display the studios profile.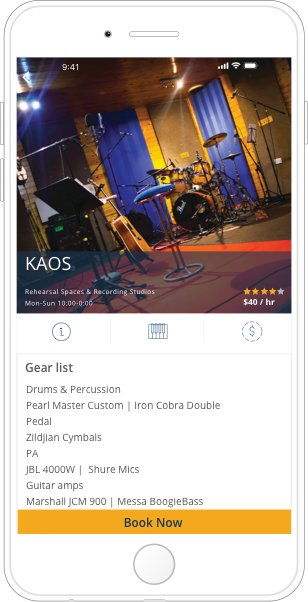 After clicking on a suggestion or searching for a specific venue, the venue page with pictures, videos and all the detailed information will load up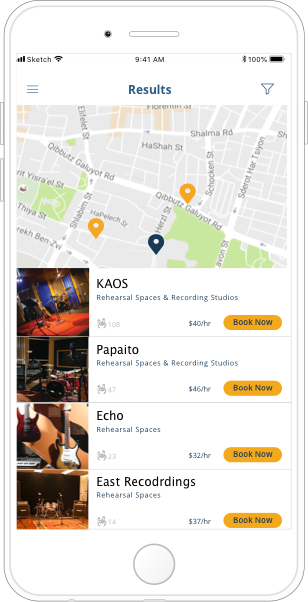 Want to search by location? No problem! Just view the map with the pin-drops, the relevant results will appear on the bottom of the screen.
Click book now for quick booking, or click the row to see more details in the profile view.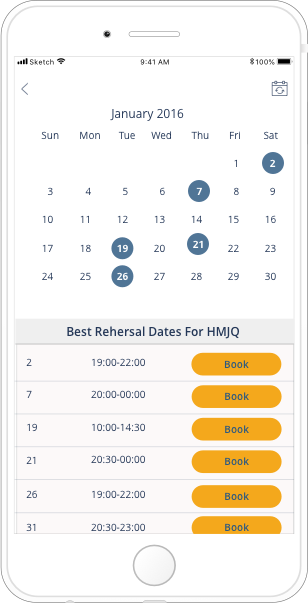 The bigger issue was always when rather than where to practice.
We wanted to allow band members to sync their calendars and then help them find the best dates for rehearsals.
Once they knew when, it was easy to find venues available in those time slots.